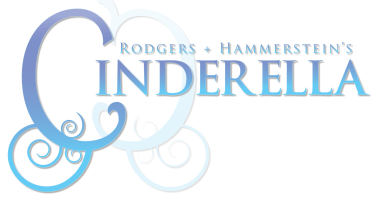 2023 CINDERELLA CAST LIST
Dear Auditioners,
Wow! We were very impressed! We wish we were able to cast everyone. Please understand that super incredibly talented people were not cast… If you were not cast, do not believe for a second that you are not talented. This year we had nearly 100 people audition for 25 roles. URTM is a family and we love to welcome new faces! Welcome to those who made their first URTM show. For those who would still love to be be part of the magic, we have many other ways you can help this summer, too. Please reach out if you are interested!
CINDERELLA is a dynamic classic musical with a contemporary spin complete with a beautiful score, dancing, and characters our audiences will love.  We can't wait to get started with this incredible cast!  Our first rehearsal is Thursday… 
Our first rehearsal is this THURDSAY, MAY 25, 6:30-10:00pm in our Performing Arts Center (this is the same location where callbacks where held – 9310 Stonewall Road, Manassas, VA).
We need FULL CAST to be present (unless indicated on your Conflict Form). The final dates and times of our first several rehearsals will be published very soon.
BRING A PENCIL, BOTTLE OF WATER, and PAPER TO *EVERY* REHEARSAL, INCLUDING THE FIRST REHEARSAL.
VERY IMPORTANT: To receive your script and music binder, you must bring a $10 deposit to the first rehearsal (it can be either cash or a check made out to "All Saints Youth Ministry"). You will receive your $10 back at the closing performance when you turn your binder in. Please do not forget to bring this!
Also, we will send out rehearsal and show updates via email. We use a system called Flocknote to send out our emails, so please keep an eye out for any messages we will be sending you and "whitelist" our messages. It is mandatory that you are regularly reading our emails, daily calls we send, schedule updates, etc.
For rough rehearsal details and to view the online calendar on any of your devices or computers, click here (http://www.UpperRoomTheatreMinistry.org/schedule/). It will be updated in the coming days. The calendar will merely show what days/times we have rehearsal. Detailed breakdowns and locations will be linked from the calendar and sent via email only.
| CHARACTER | ACTOR |
| --- | --- |
| Ella | Maggie Saffian |
| Topher | Timothy Burhouse |
| Marie | Alicia Smith |
| Sebastian | Joshua Ewalt |
| Madame | Renee De Ponte |
| Charlotte | Rachel Edwards |
| Gabrielle | Caitlin Lohfeld |
| Jean-Michel | Daniel Ferguson |
| Lord Pinkleton | Billy Valentine |
| Fox/Footman, Villager | Mary Ellen Underwood |
| Racoon/Coachman, Villager, Ball Lady | Isabella Mancini |
| Earl of Cavendish, Knight | Robert DeBroeck |
| Duke of Cheshire, Knight | Anthony Smitha |
| Villager (Sam), Knight, Lord | Jack Tessier |
| Villager (Yvonne), Ball Lady | Melissa Rihl |
| Villager (Claude), Knight, Lord | Colin Villacorte |
| Village Courtier, Ball Lady | Meridyth Rosato |
| Villager, Ball Lady | Allie Freiling |
| Villager, Ball Lady | Jennifer Preston |
| Villager, Ball Lady | Shelby Young |
| Dragon, Villager, Lady | Madelyn Zadnik |
| Dragon, Villager, Lady | Clare Kolasch |
| Dragon, Mouseman, Villager | Orla Haggerty |
| Dragon, Mouseman, Villager | Grace Tessier |
| Villager, Knight, Lord | Ernesto Servin-Molina |
We know it is very hard to put your all into an audition and then not see your name. Feel free to contact us at auditions@upperroomtheatreministry.org if you have any questions or concerns.
We are looking forward to an exciting summer!
God bless,
Rob, Chris, Marianna, and Ashton
The Cinderella Casting Team