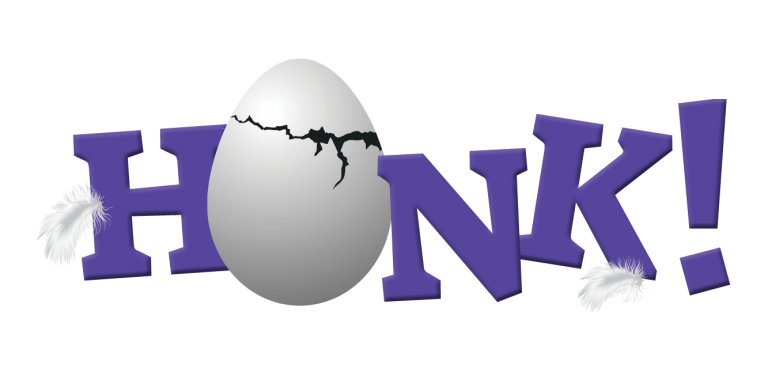 The award-winning musical comes to Northern Virginia!
Since it first hatched in 1993, HONK! has winged its way around the world in more than 8,000 productions and in many languages. Winner of multiple awards, HONK! even won the prestigious "Best Musical" Olivier Award (Britain's equivalent of the Tony Award)…beating out big shows like The Lion King and Mamma Mia!
Based on one of the world's most beloved fables, this celebration of what makes us special is sure to delight audiences of all ages with its sparkling wit and toe-tapping score.
An entertaining tale for the whole family, you'll journey with little "Ugly" as he goes from being ridiculed by his friends and family for his odd, gawky looks…to getting lost from his farm and Mother…to his harrowing adventure to find home…to finally discovering his amazing destiny and true beauty. Thanks to a parent that never gives up on her son, HONK! delivers a happy, surprise twist on Hans Christian Andersen's beloved "The Ugly Duckling". And along the way you'll meet a whole flock of hilarious, colorful characters that discover being different isn't such a bad thing after all.
Audiences are guaranteed to walk out with a big smile after they experience this heartwarming musical celebration about life, love, and acceptance!
Performances run Tuesday, July 20 through Sunday, July 25. 7:30pm Tuesday-Saturday, with additional 1:30pm matinees on Saturday and Sunday. Note: We'll also have a live-streaming option for those who can't make it or who don't feel comfortable attending in person yet.
Ticket Sales Begin at the end of June – Please Stay Tuned!