2021 Outstanding Arts Organization
Upper Room Theatre just received the 2021 "OUTSTANDING ARTS ORGANIZATION" Seefeldt Award for Arts Excellence!
A very special thank you goes to the PWC Arts Council for this special honor! Prince William County is a very large area so we feel blessed not only being nominated along with other wonderful organizations, but being chosen as this year's recipient…especially for our 20th anniversary season!
This award belongs to the thousands of people who played a part in Upper Room Theatre since 2002…directors, designers, actors, musicians, tech crews, costumers, box office teams, ushers, concessions staff, countless volunteers, and more.
And most importantly this was only made possible because of YOU, our audience. Only with you in our corner for each and every show could we continue to raise the bar and bring you fresh, moving, high-level theater every year. We look forward to journeying together into the future!
Thank you again for this honor. And thank you everyone for your support. May God bless you all!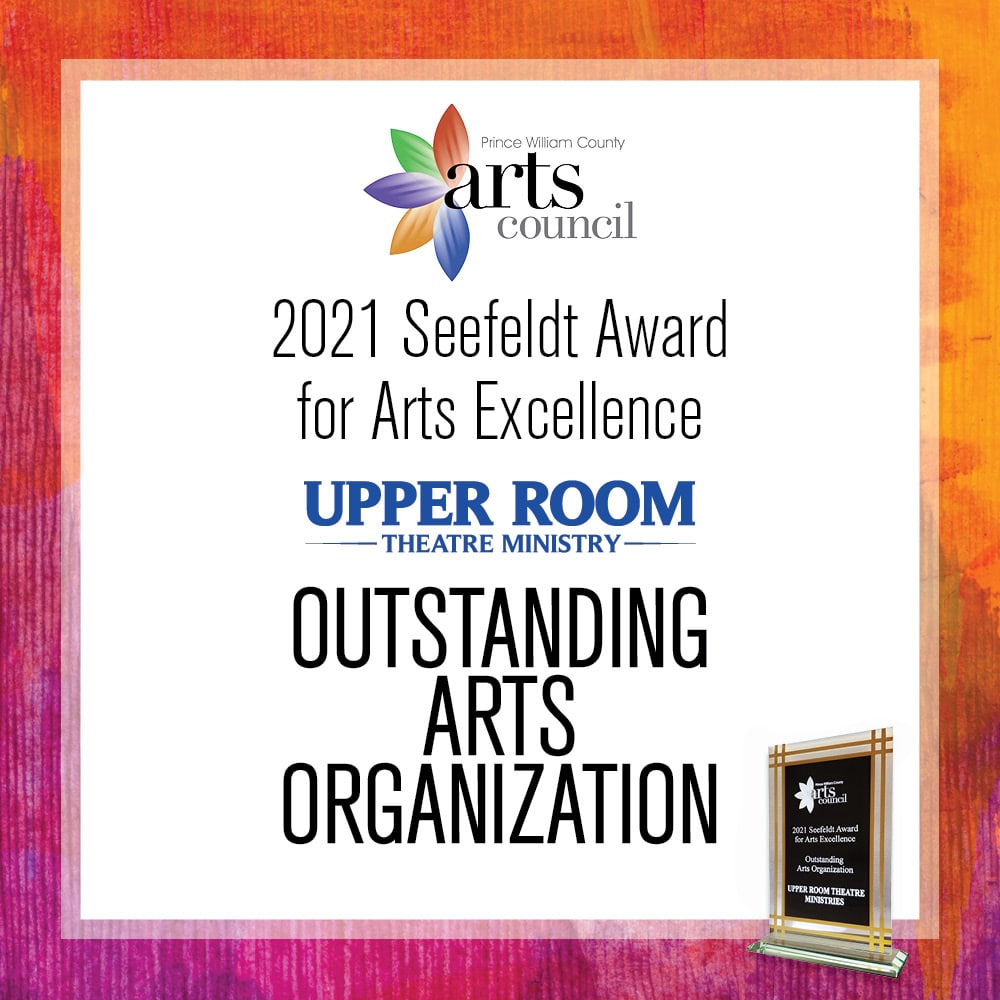 Founded in 2002, Upper Room Theatre is an award-winning, non-profit program that uses high caliber performing arts to inspire and uplift. We annually produce a large-scale summer musical and a Winter Cabaret variety show.
Upper Room is a theatre with an impact far beyond our walls. Not only do we strive to create moving, professional-level theatrical experiences for you and your loved ones, but all of our proceeds go to supporting our youth and young adult programs across the entire year.
Follow Us on Social Media