While we also produce a Winter Cabaret and One-Act Play each year, the cornerstone of Upper Room Theatre Ministry is our summer musicals. Started in 2002, our award-winning July shows have been playing to sold-out audiences, so don't miss out!
Our 2024 summer musical will be announced by the end of 2023. Stay tuned to our website, Facebook page, and Instagram page for the latest updates and announcements!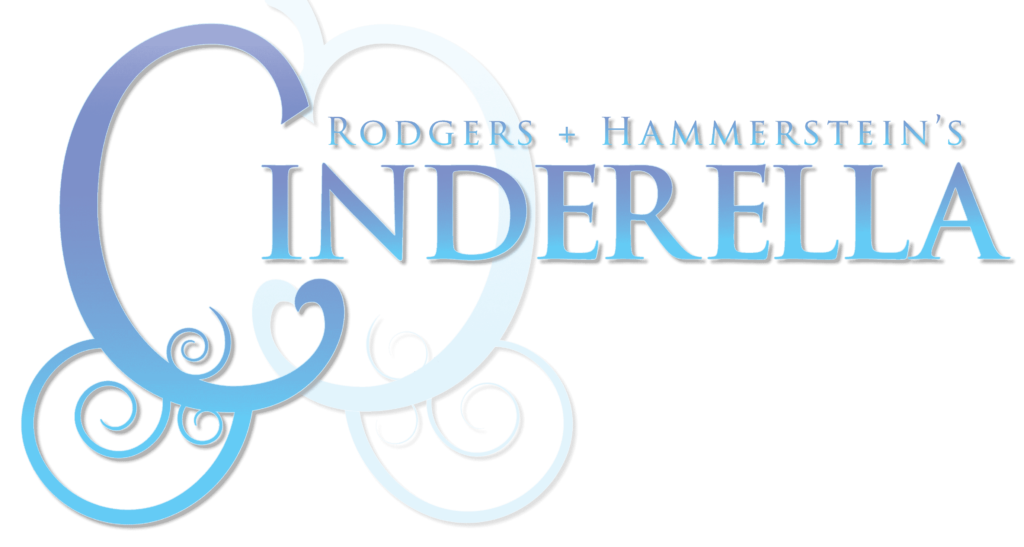 A smash hit on Broadway when this musical first debuted in 2013, it is an all-new Tony Award-winning adaptation of the timeless tale.
And in July 2023, it comes to Northern Virginia to delight you and your family with a contemporary take on the classic story!
When Rodgers and Hammerstein, perhaps the greatest composing team in history (The Sound of Music, South Pacific), got together to adapt the enchanting fairy-tale of Cinderella, the results were magical.
And now a new book by five-time Tony nominee Douglas Carter Beane (Sister Act, Xanadu) presents a delightfully romantic and hilarious take on the famous folk tale, featuring an incredible orchestra, jaw-dropping transformations and everything you love about the story — the pumpkin, the glass slipper, the masked ball — plus there are even some surprising new twists!
Rediscover Rodgers and Hammerstein's beloved songs, including "In My Own Little Corner," "Impossible/It's Possible" and "Ten Minutes Ago," in this outrageously fun, award-winning musical for dreamers of all ages.
Like the beloved tale, the story focuses on a young woman forced into a life of servitude by her cruel stepmother. She dreams of a better life, and with the help of her Fairy Godmother, Cinderella is transformed into an elegant young lady and is able to attend the ball to meet her Prince. In this new version, however, she also opens the Prince's eyes to the injustice in his kingdom.
With a focus on respect for others, charity, and courage to do the right thing, you'll be inspired by the uplifting message of this modern show .
Oh…and of course, there's a happy ending!
Mark your calendars for July 18-23, 2023.  Online ticket sales begin June 27, and auditions will be held mid-May.
We feel blessed and honored that our productions have been recognized not only by our audiences, but also by our Washington, DC Regional Theatre peers.
Winner of BroadwayWorld's "Favorite Local Theatre" (2022)
Prince William Arts Council Seefeldt Award for "Outstanding Arts Organization" (2021)

Winner of BroadwayWorld's "Community Theatre of the Decade" (2020)
Nine BroadwayWorld Awards for
"Best Musical of 2022"
"Best Direction of a Musical"
"Best Choreography"
"Best Ensemble Performance"
"Best Music Direction & Orchestra Performance"
"Best Supporting Performer in a Musical"
"Best Costume Design"
"Best Scenic Design"
"Best Lighting Design"
Five BroadwayWorld Awards for
"Best Non-Professional Musical of 2021"
"Best Actor in a Musical"
"Best Supporting Actress in a Musical"
"Best Director"
"Best Costume Design of a Play or Musical"
BroadwayWorld Award for
"Best Streaming Production of 2020"
BroadwayWorld Award for
"Best Community Theatre Production of 2019"
Five BroadwayWorld Awards for
"Best Sound Design of the Decade"
"Best Costume Design of the Decade"
"Best Community Theatre Production of 2018″
"Best Community Theatre Actress"
"Best Community Theatre Actor"
 DC Metro Theater Arts Honors for
"Best Musical of 2016"
Three "Best Performances in a Musical"
"Best Director"
"Best Music Director"
DC Metro Theater Arts Honors for
"Best Musical of 2015"
"Best Actress"
"Best Featured Actor"
"Best Director" 
BroadwayWorld Award for
"Set Design of the Decade" (Non-Equity)
Joseph and the Amazing Technicolor Dreamcoat
ShowbizRadio's "Standout Performance"