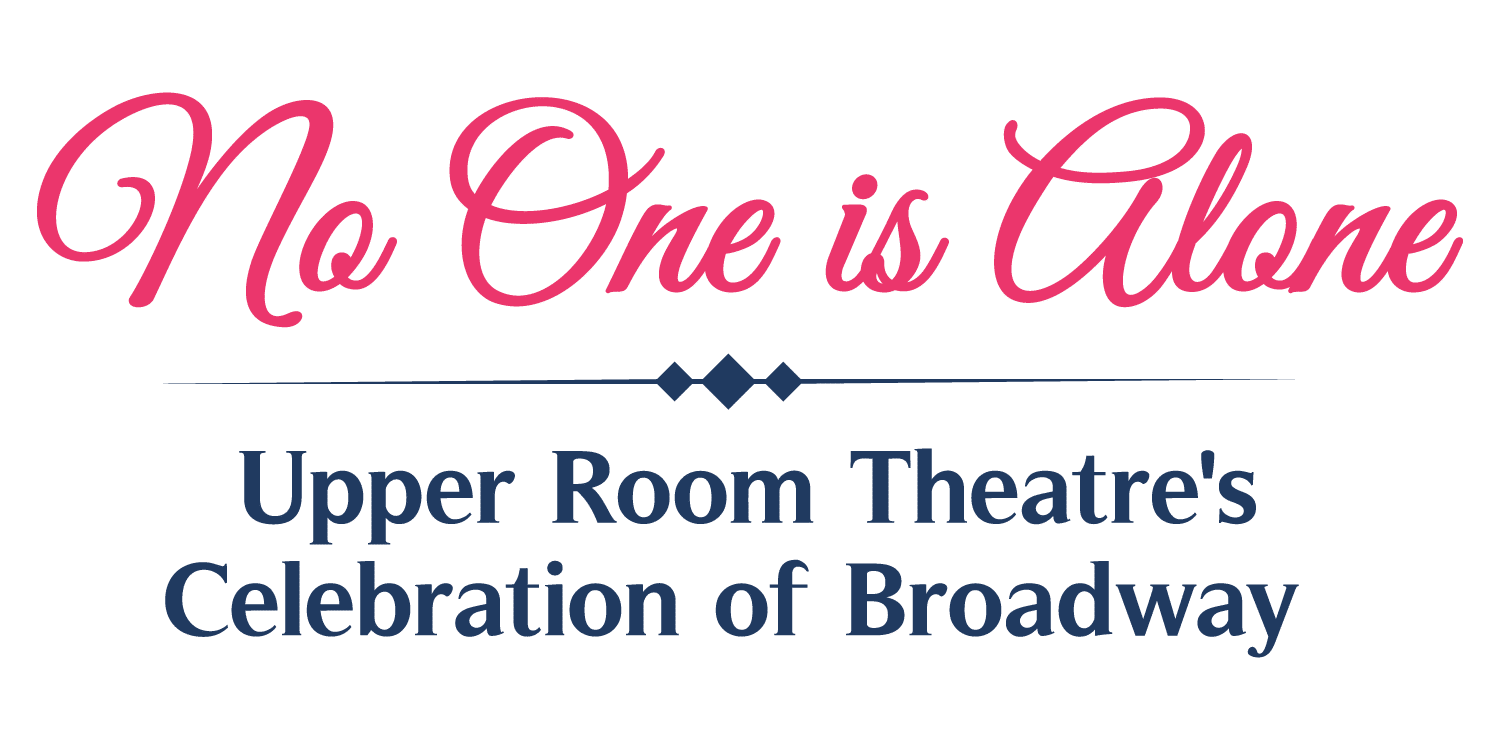 Virtual audition submissions are open now through June 7 at midnight. Please carefully read this page before submitting.


AUDITION NOTES VIDEO (push play to view – click it twice if needed):
ABOUT THE SHOW: This summer's 19th Anniversary show promises to bring families the joy and award-winning magic they've come to expect from Upper Room Theatre!
Audiences will take a virtual musical theater journey through each of the spectacular Broadway shows that have graced our stage including Les Misérables, The Music Man, Beauty & the Beast, Godspell, Annie, Hello, Dolly!, The Wizard of Oz, and more!
The show will be carefully crafted for the unique medium of virtual presentation including beautiful solos, creative choreography, side-splitting comedy, and large-scale ensembles…all transporting viewers into the world and powerful story of Upper Room Theatre.
The final evening of 19 songs will be woven together with images from past productions, story-telling, sharing how theatre ministry supports mission trips, and a celebration of the 19 years that we've been bringing Broadway to Manassas! And it's all in support of our important youth and young adult ministry programs.
Director Rob Tessier, music directors Chris Zavadowski & Cathy Drummond, and choreographer Vickie Taylor along with video creative director Matt Moore have reunited to bring the history, magic, and mission of URTM to life in one special night! And this is your chance to have an amazing experience helping to create the magic!

CAST: ALL roles are open to rising 9th-12th graders, college students, and young adults in their 20s and 30s. We have a wide variety of roles — big and small — available for men, women, boys, girls, singers, dancers, actors, and more!
| OPEN ROLES | EXAMPLES of SONGS |
| --- | --- |
| Teen & College Age Young Men and Women | |
| A dozen solo & duet opportunities | Songs to include "16 Going on 17", "Matchmaker", "Tomorrow", "No One is Alone" and more! |
| Young Adult Men and Women in their 20s & 30s | |
| A dozen solo & duet opportunities | Songs to include "Close Every Door", "Adelaide's Lament", "I Really Like Him", "Never Never Land", and more! |
| 10-20 Ensemble Opportunities for Rising 9th Graders through Young Adults in their 20s & 30s | |
| Choral Singers & Dancers needed! | Acts to include "Day by Day", "Green Eggs & Ham", the Les Misérables finale and more! |
REHEARSALS: Once the show is cast and assignments are given, all performers will be given a roughly 3 week deadline to film their segments of the show in their own home under the guidance of the directorial team which includes an A/V component.
There will be choreography tutorials provided for movement numbers in addition to Zoom check-ins. Vocally, you will be expected to learn your piece with the provided accompaniment recording and coaching sessions. There will also be performance coaching that will help you to relate your performance to the camera.
All video performances will be sent in to us by June 30 to then go to the A/V team for final edits. With only a three-week remote commitment, this is a shorter and more intense schedule than our usual summer shows.
PERFORMANCE: Friday, July 24 at 7:30pm will be the time-released Virtual Production.
REQUIREMENTS:
SINGING: You will be required to send us a video clip of yourself singing no more than 60 seconds of a musical theater piece, from memory. Do not choose any of the song examples listed on this page. You must use accompaniment (no a cappella singing). You can find accompaniment for many songs online in YouTube, and you can also get professional piano accompaniment audition cuts at PianoTrax.com.
DANCING: At the bottom of this page, we have provided a video clip of a short movement routine that you will learn at home. Then you will including your video dancing clip right after your singing clip. Not everyone will end up moving in the virtual performance, but we do want to see your abilities so we can consider you for the appropriate assignments. (We have also included a streamable and downloadable clip of the dance music).
IMPORTANT TO NOTE:
You are auditioning for a virtual performance, so the audition clips you send us should represent how you would look if you were in our performance. Because you can record yourself many times before submitting your clip, we expect you to put your best foot forward.
Just like you would in person, you should tell a story with your performance.
Dress professionally and appropriately.
Record yourself about 3-4 feet back from the camera so we can see more of you and hear you well.
Make sure your environment is quiet (turn off fans, TVs, etc.). Also make sure you have good lighting.
You should only introduce yourself by saying your name and what you are singing. Then push play on your accompaniment and begin singing.
You will only send ONE video – the first part of it will be your song, then immediately after the song you should do your dance routine. (If you want to record those at two separate times and merge them into one video to send, that is fine.)
If you can use two devices, that will make it easier – one device will play your music, the other device will record you and the music.
AUDITION SUBMISSIONS ARE NOW OPEN THROUGH JUNE 7 AT MIDNIGHT. FOLLOW OUR INSTRUCTIONS CAREFULLY.
CALLBACKS: We will post a callback list the evening of June 8. For those called back, you will have a couple days to send us back video clips of your requested callback pieces. A cast list will be posted by the evening of June 11 and our important first rehearsal begins June 13.
ADDITIONAL INFORMATION: Upper Room Theatre Ministry is sponsored by All Saints Catholic Church.  Casting will result in a mixture of members from All Saints in addition to those outside the church membership.  We certainly welcome anyone within the required age ranges to audition.  Be aware that because we are a ministry, we incorporate prayer into our rehearsal process by beginning and ending our rehearsals with prayer and dedicating our efforts to God. You don't have to be Catholic, just open to allowing faith into the theatrical process.
Everyone is a volunteer. Any money that is made as a fruit of the production is directly contributed to helping pay for theatrical renovations and youth ministry spiritual opportunities and missions.
QUESTIONS? Email auditions@upperroomtheatreministry.org.
DANCE AUDITION TUTORIAL VIDEO (push play to view – click it twice if needed):
DANCE AUDITION MUSIC (After you push play, click the download arrow to save):

After carefully reading all the updated information above…